Expand your online reach and drive targeted website traffic through high-quality content designed to convert.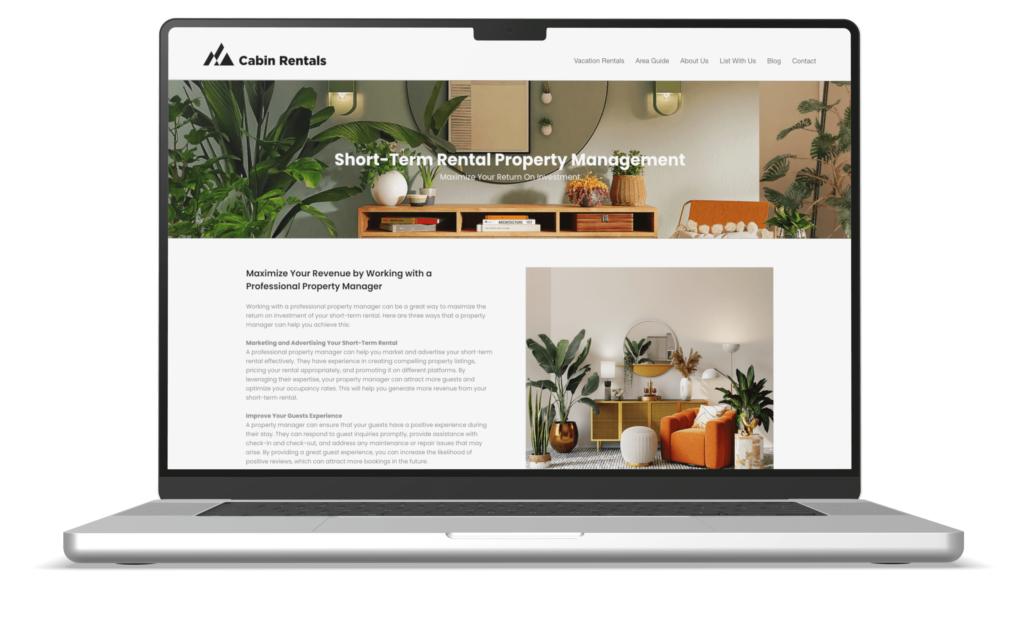 Expand Your organic presence
Content Marketing for Vacation Rental Companies
Content drastically increases your online visibility, and it can help drive potential guests and homeowners to your website. Content and SEO go hand-in-hand; In fact, it's difficult to have a sound SEO strategy without consistent content creation. In order to be effective, content should be engaging, informative, and more valuable than what can be found on other sites. At Studio82, we produce high quality, optimized content (blogs, area guide info, brand content) to help support your vacation rental website.
Benefits of Content Marketing
Our Approach to Content Creation
Through keyword research and Analytics data, Studio82 builds content calendars focused on topics that will help potential guests and homeowners find your website. From experiential content like area guide info and blog posts, to transactional content like category landing pages, we capture users at all stages of the booking funnel. The end result is content that converts!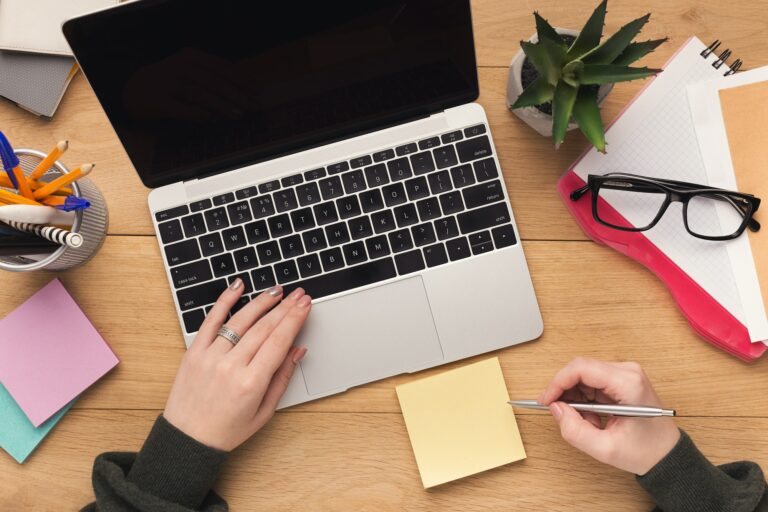 Keyword Research & Content Calendar
We research the keywords and topics that will help drive traffic and provide value to your website visitors. Then we create a content calendar so that we have a solid strategy for the year.

Determine Target Audiences
Content should be relevant and specific to the audience you are targeting, so we aim to create content that speaks to different types of guests and homeowners that might be interested in your services and accommodations.

Audit Current Content
It's important to know how your current website content is performing. This can help guide future content strategies, and in many cases, existing content can be improved and updated so that it remains fresh and relevant.

Optimization
All content written by Studio82 is optimized for maximum exposure in the search engines. Content is only impactful if it can be found, so we focus on helping your content rank for specific terms that will drive traffic.

Publish and Promote
Once content is added to the site, we ensure it gets seen through various channels. Your enewsletters and social media platforms are a great way to promote your content and get extra eyes on these pages.

Measure Results
We keeps tabs on how the content is performing, so that we know the value it brings. Keyword rankings, website visits, user engagement, page value, and conversions/leads are all KPIs we look for with the content we create.
Do You Want To Grow Your Vacation Rental Business?
Get in touch with us today for a free consultation.