Increase your vacation rental brand's awareness and drive valuable website visits with social media marketing.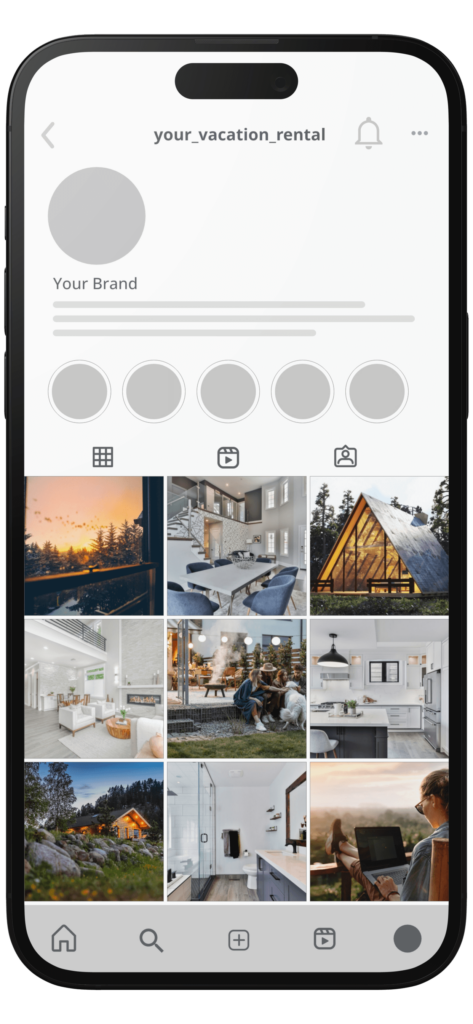 Reach Your TARGET AUDIENCE On Social Media
We help businesses connect with current and potential customers online through engaging ads that tells your story and promotes your brand. We utilize social media platforms including Facebook, Instagram, and LinkedIn to showcase your brand and rental properties and share content that highlights what makes you unique. While we generally focus our efforts on paid social media ads, our team can help with organic content creation or guide team members on content calendar creation and strategy.
Our Approach to Social Media
Advertising on Facebook and Instagram can be a highly effective way for vacation rental property managers to reach a wide audience, target specific demographics or audiences, showcase their properties through visual content, and track their ad performance. By leveraging the benefits of these platforms, property managers can grow their reach and increase brand awareness.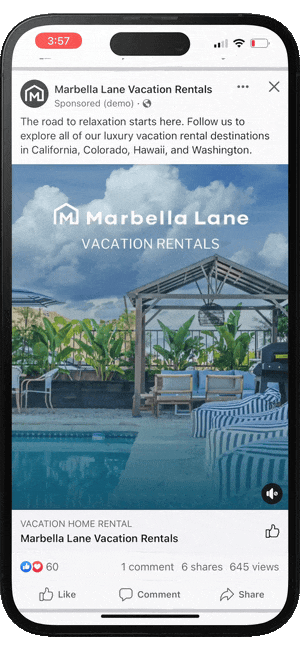 Ask Us About Social Media
Typically we recommend Facebook and Instagram to reach travelers or audiences who would be interested in booking your vacation rentals. We've also found that Facebook is a great place to reach potential second homeowners who may be interested in listing their property with you. LinkedIn is another option for advertising, but we would only recommend this if you were trying to target a professional audience, like real estate agents for example.
We primarily offer paid social media advertising as that is where we can be the most effective for your brand. We can support your organic social media presence by supplementing your posts with featured homes or new blog content we've created. However, we believe that the best organic posting is done by a local team member who has immediate access to content and imagery on-site as this is authentic, engaging and real! We can also support your organic social media by working with a team member on creating content calendars and providing creative direction.
You can reach a large audience with a relatively small investment on social platforms. We typically recommend a budget of at least $200 per month, but based on your objectives and marketing budget, this can vary greatly by brand.
There are a variety of ways we can create target audiences. Some of these include:
Retargeting website visitors
Lookalike audiences, or users who have similar attributes to those that have visited your website or interacted with your brand online
In-Market Travelers, or people who are actively seeking to travel
Custom audiences based on attributes we define like an interest in your particular region, or interest in vacation rental brands like Airbnb, for example
Do You Want To Increase Your Brand Awareness?
Get in touch with our team for a free consultation today.